Tuesday, November 27, 2012
We stopped and got our tree at our new as Emma would say, "Christmas Tree Farm." We went to a local nursery right by the house and he had the most beautiful and fresh trees I have ever seen. We were excited to get a bigger tree this year because of the extra space. We brought in the tree after unpacking and starting some laundry on our way home from Raleigh. Barely a needle fell off of that tree after Bo brought it in. The girls were super excited and into the decorating this year. They were so anxious to decorate while Bo and I dealt with the lights and ribbon. While waiting I put on the movie "Elf" and they loved it. (Another one they love right now is Home Alone!)
It took us about two and a half hours to finish the tree. We only broke one ornament since we are not used to the hardwood floors! The girls loved seeing some of me and Bo's old ornaments and they wanted to know all about their First Christmas ornaments. We saw our crib ornament from our first pregnancy, which always makes me think of how old that baby would be now. When seeing the ornaments of Lilly I was just so grateful that she survived the accident and is with us for another Christmas.
The tree is beautiful - certainly BIG! We had to move a chair completely out of the room. Everything is decorated since we did that earlier so now it officially feels like Christmas!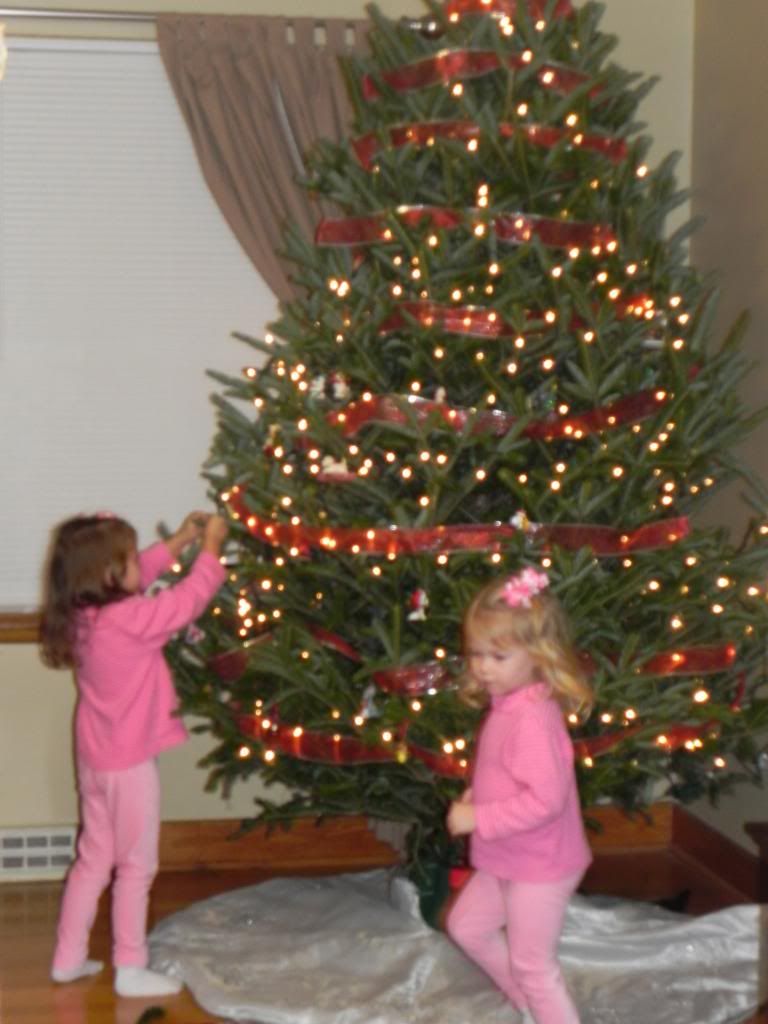 starting to put on the ornaments!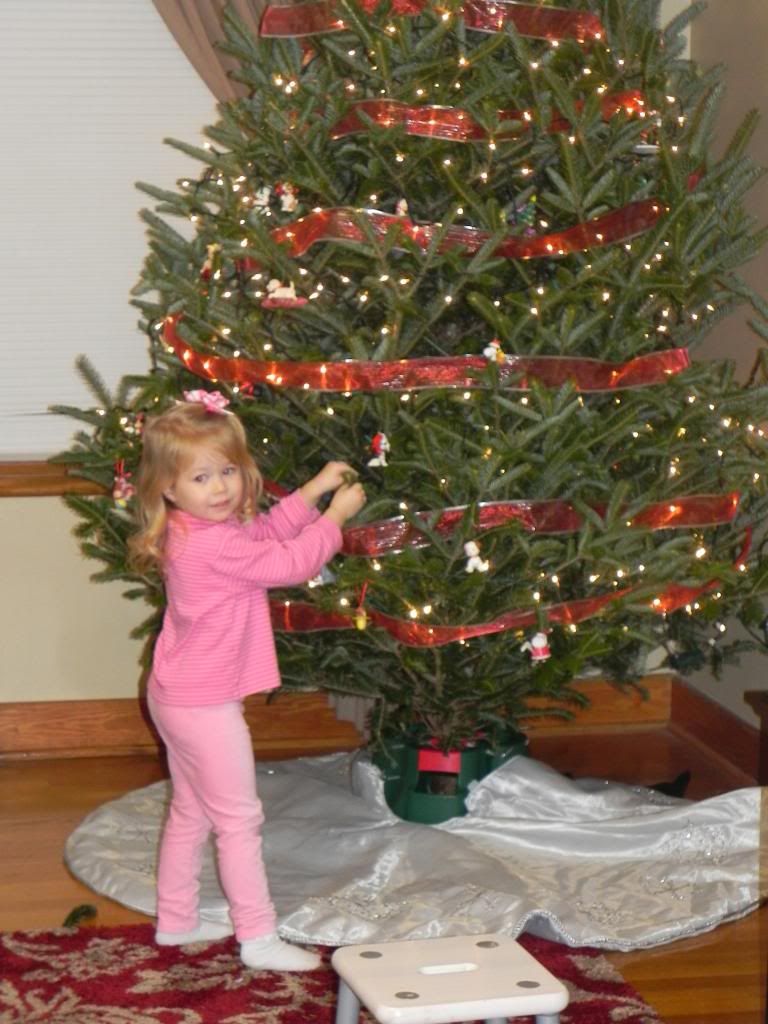 Lilly just watching us!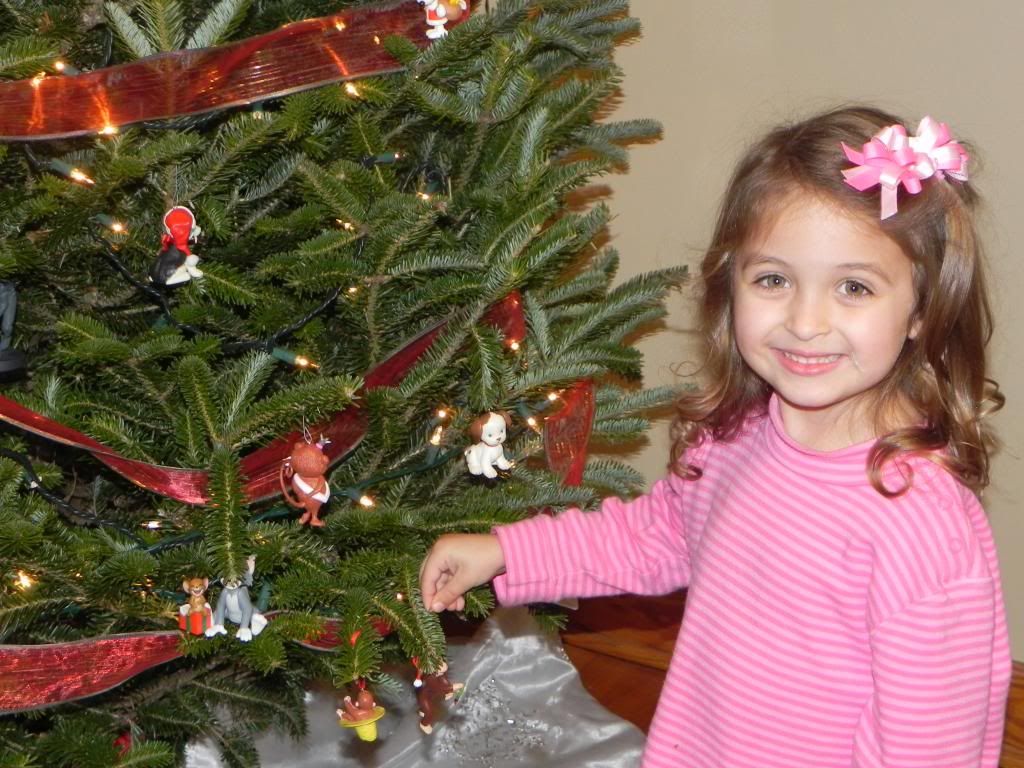 finished product complete with new pillows from Pier One and just a few wrapped presents - and Lilly curled all up!
Here are just a few shots of what Buddy has been up to: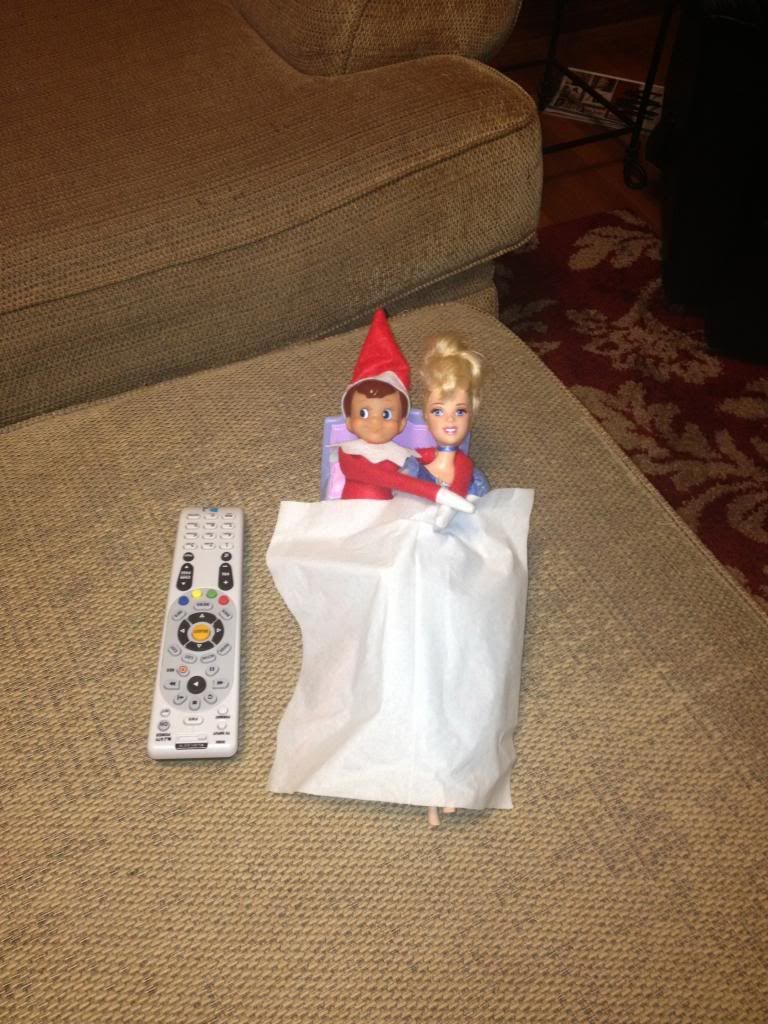 snuggling with Cinderella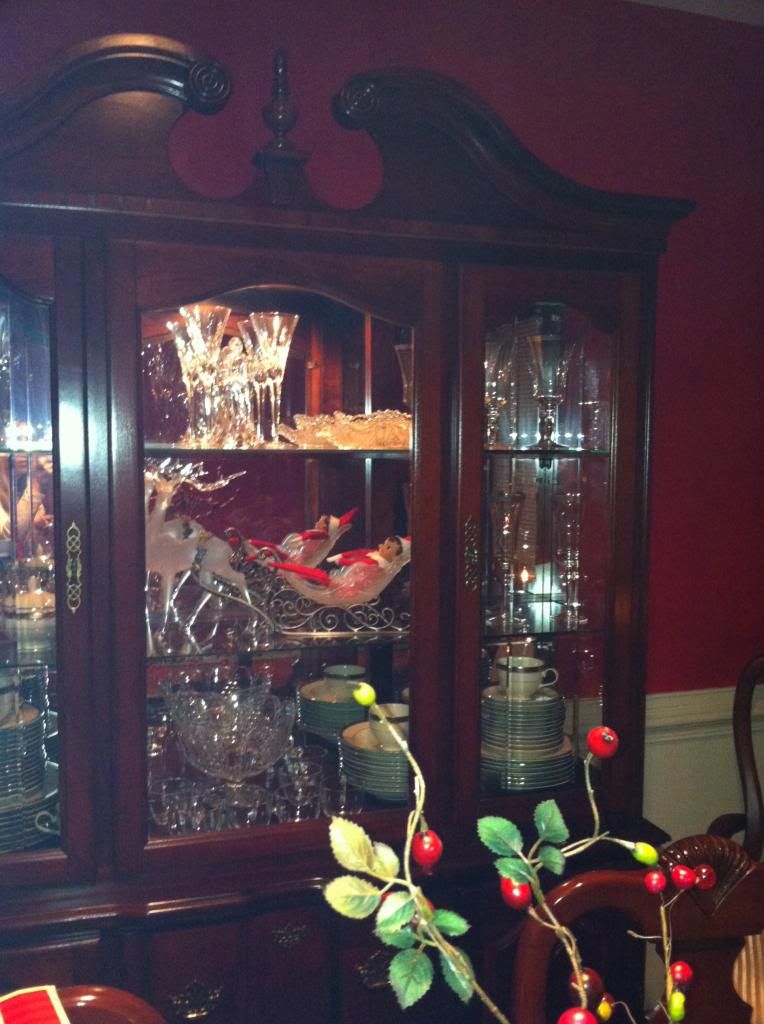 hanging out in the sleigh in the China cabinet (the girls had a hard time finding this one!)
Posted by

The Hamricks
at 8:45 PM
No comments:

Thursday, November 22, 2012
Thanksgiving morning started with the girls awakening to a toilet papered house - Buddy the elf has returned! He trailed toilet paper from the girls' rooms to the kitchen and to the refrigerator. There, he had a message with the magnet letters that said, "Hi, I'm Back!" We will see what mischief Buddy will be into this year!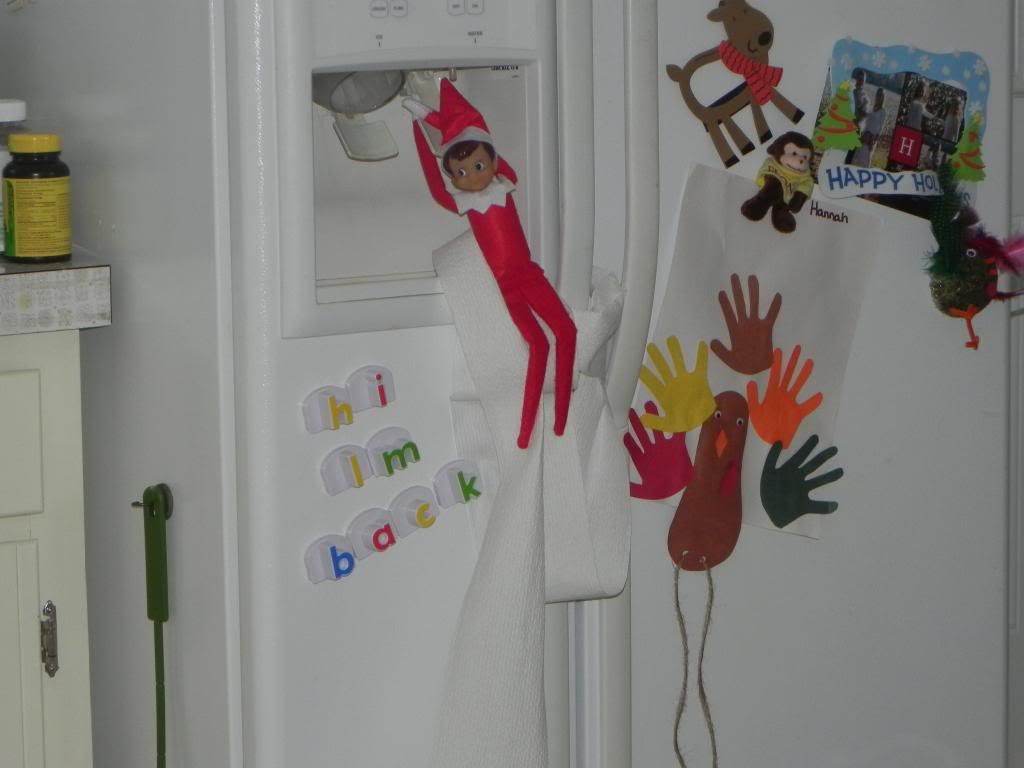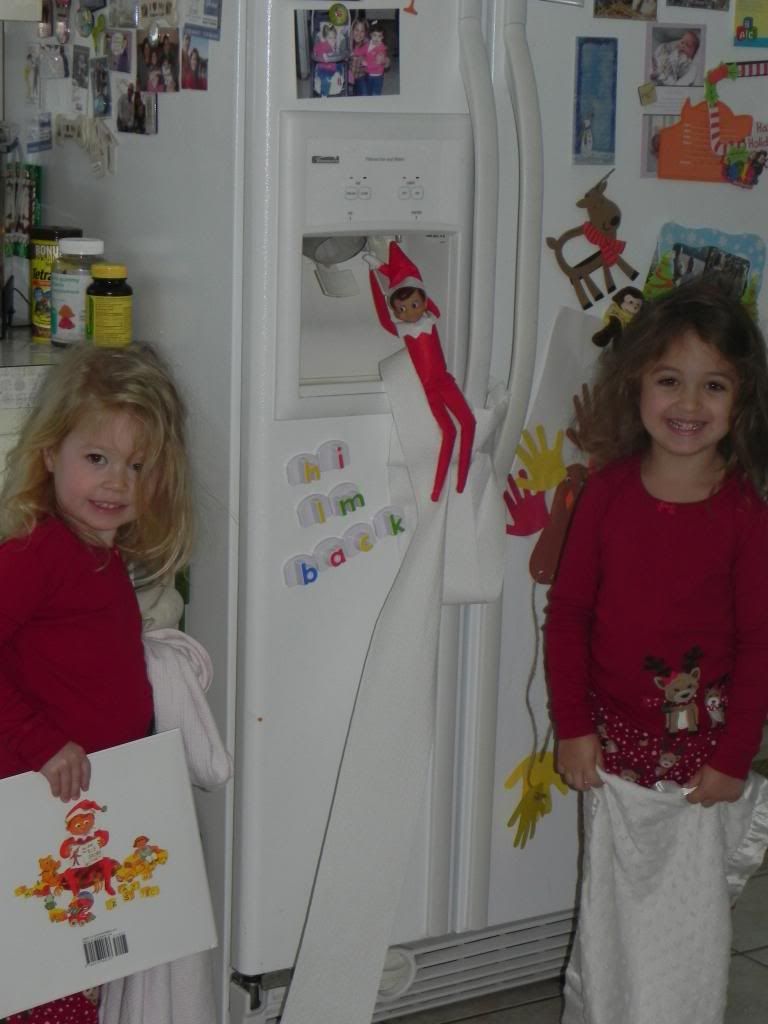 We went to Buster's house for our family Thanksgiving lunch. First, we had to do some family photos for my mom (pics to come - of course they are on my sister's camera). We had lots of our yummy traditional Thanksgiving food and desserts. It was nice to actually stay, talk and hang out this year since we normally leave right for Raleigh after lunch. This year we aren't leaving until Friday. It will be nice to do some Black Friday shopping for the first time in years too.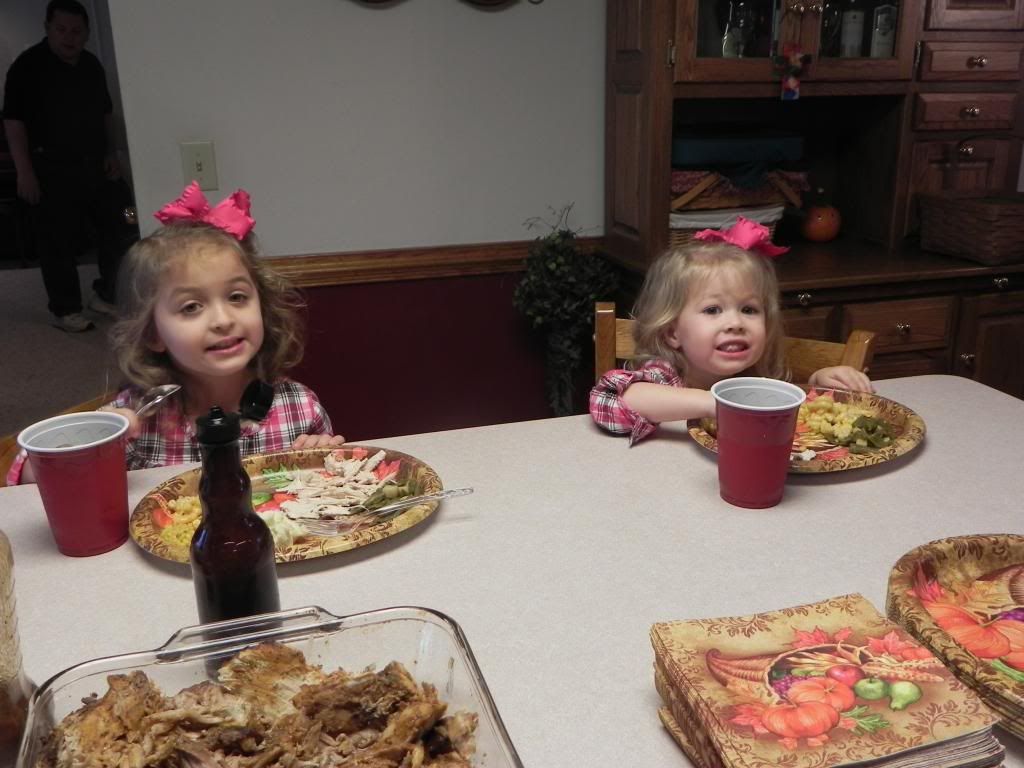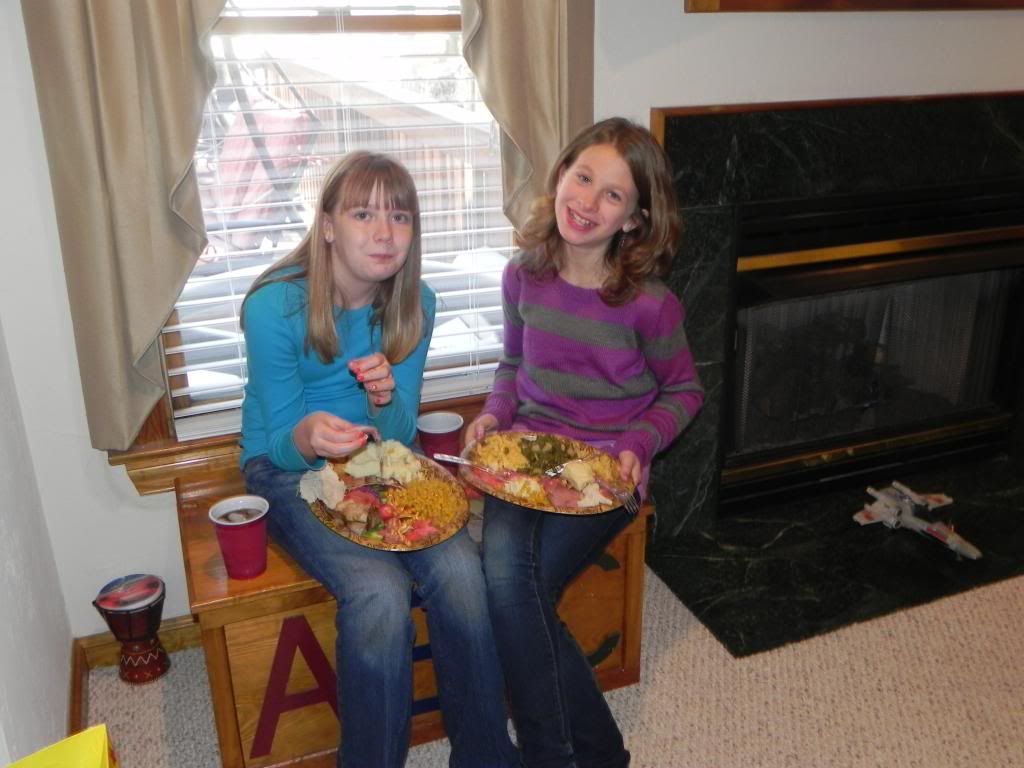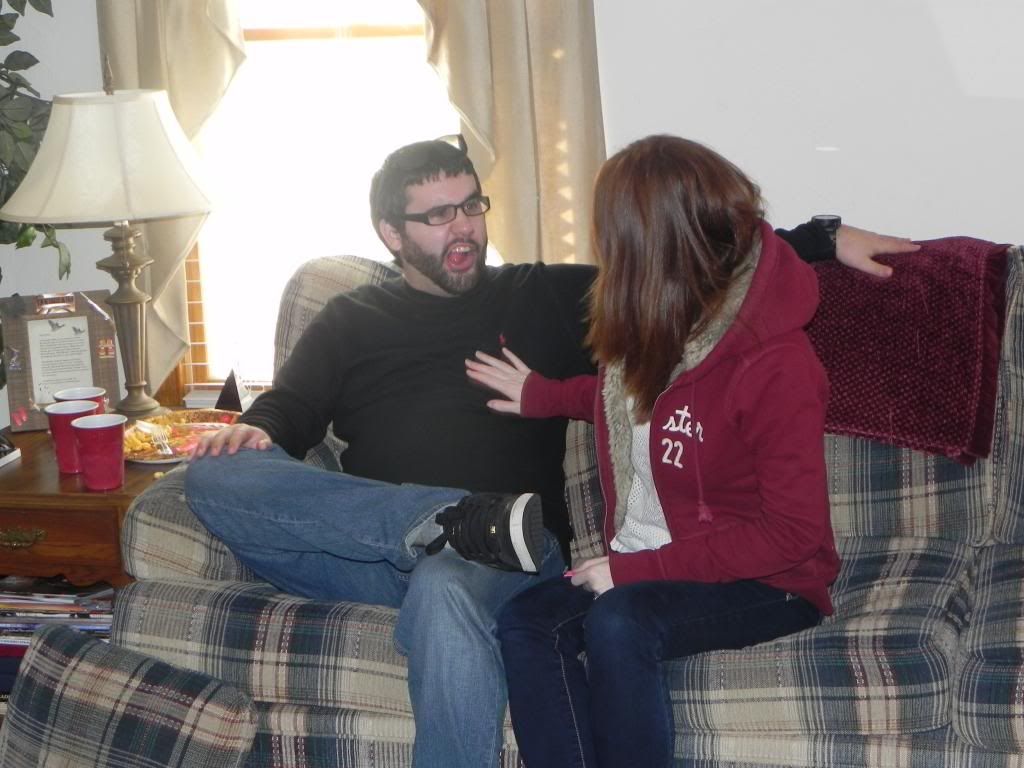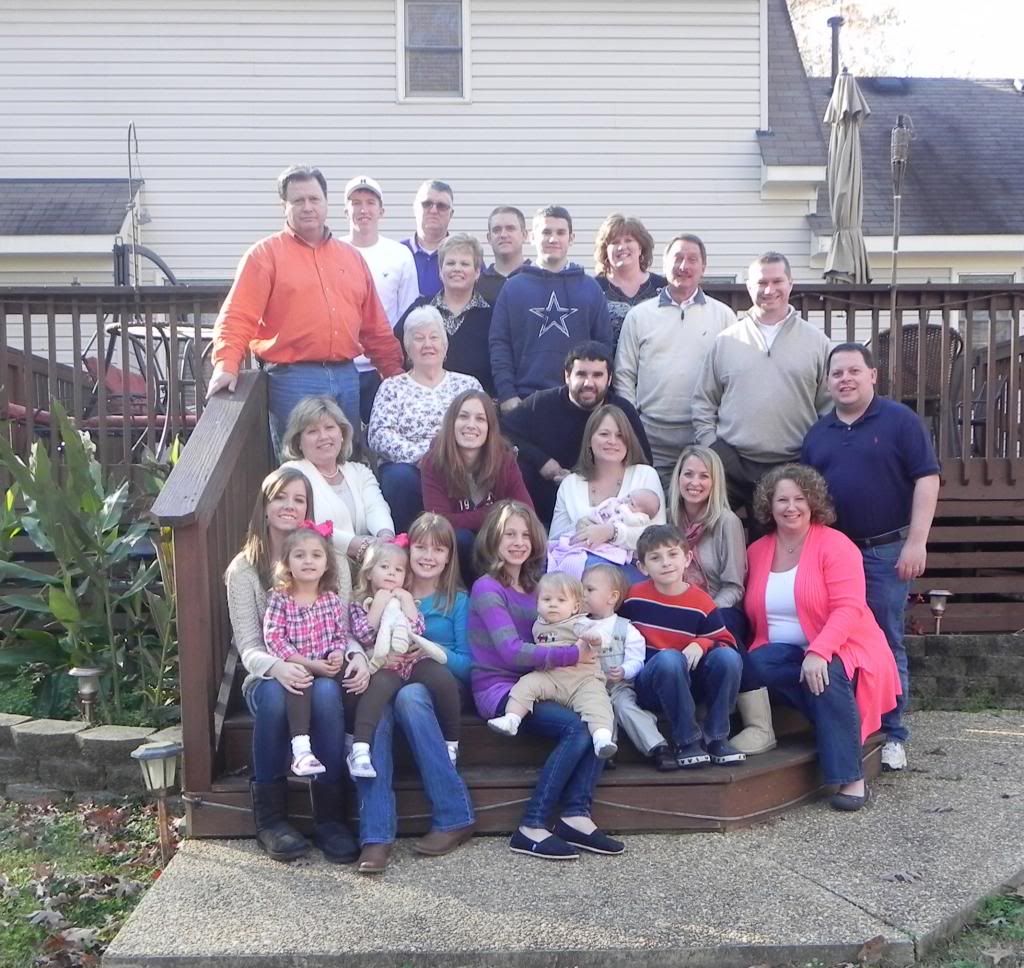 the whole fam - with two new additions this year (Colby and Ella)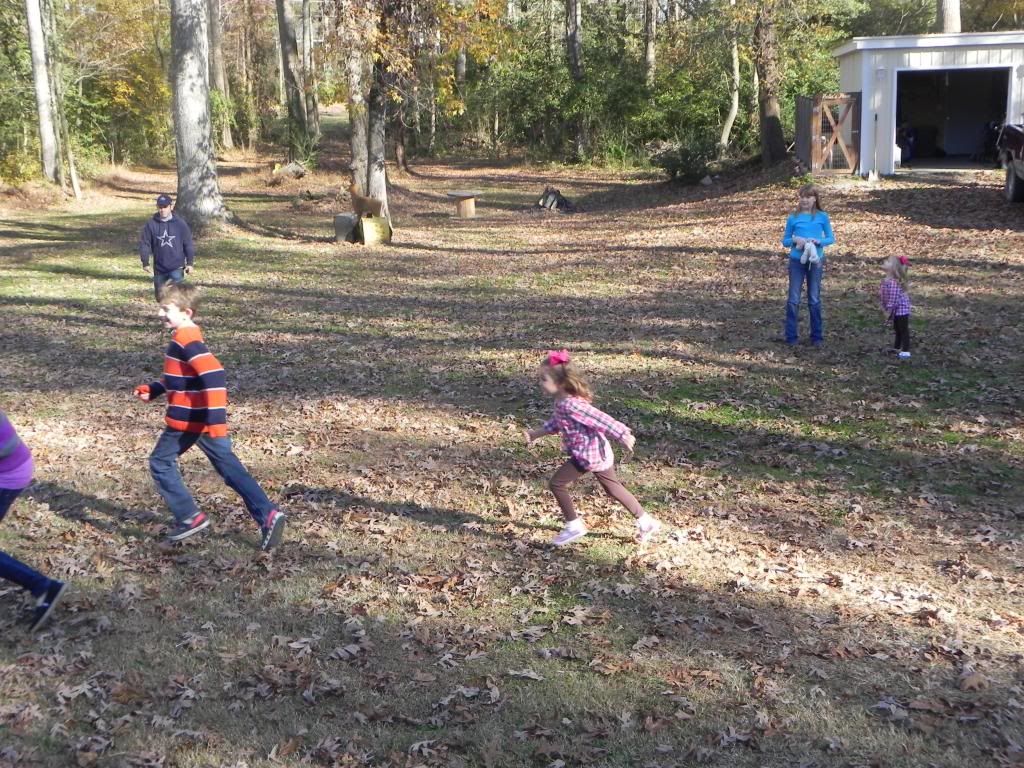 outside time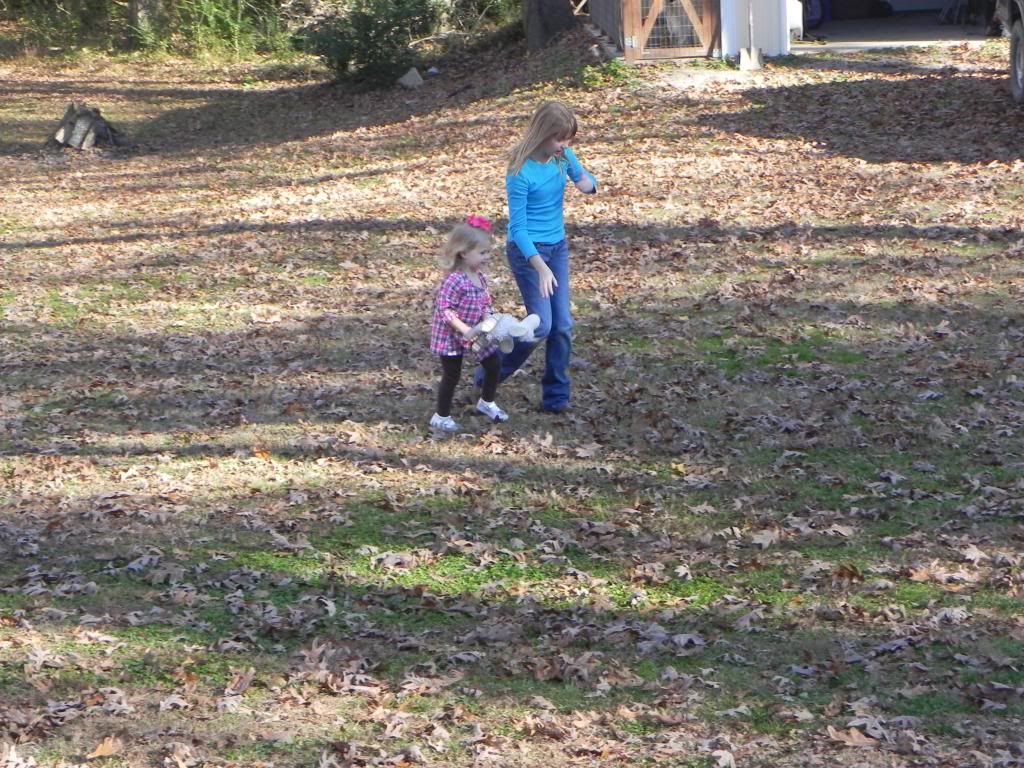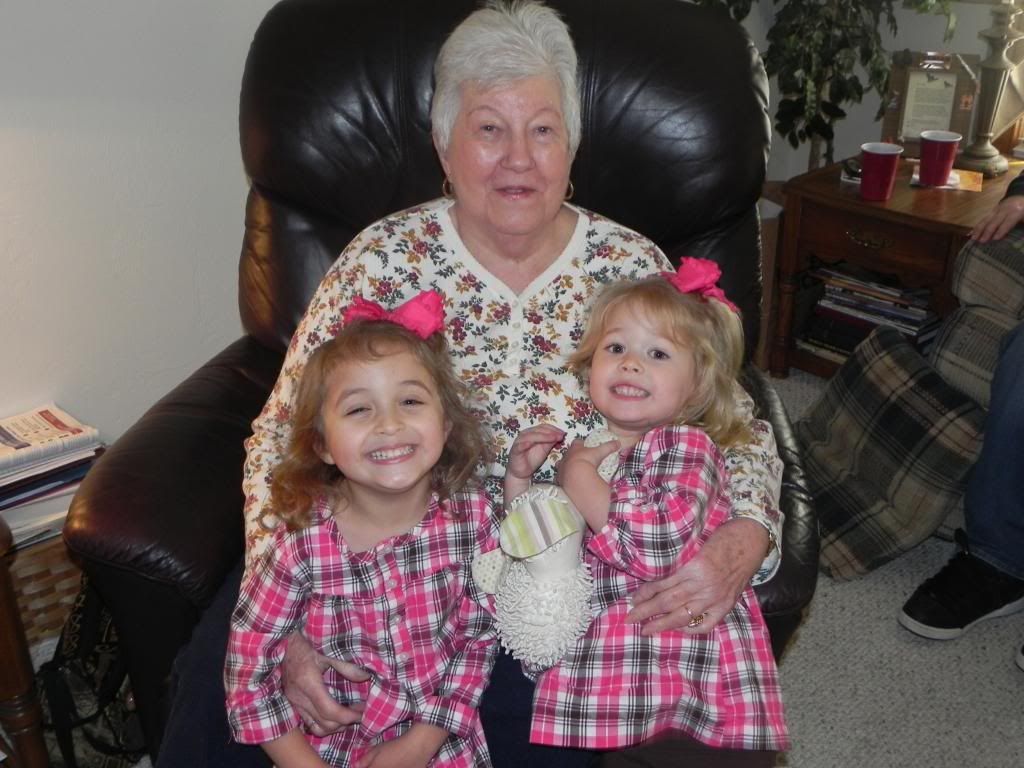 I am so grateful for my grandmother and grateful my girls will remember her!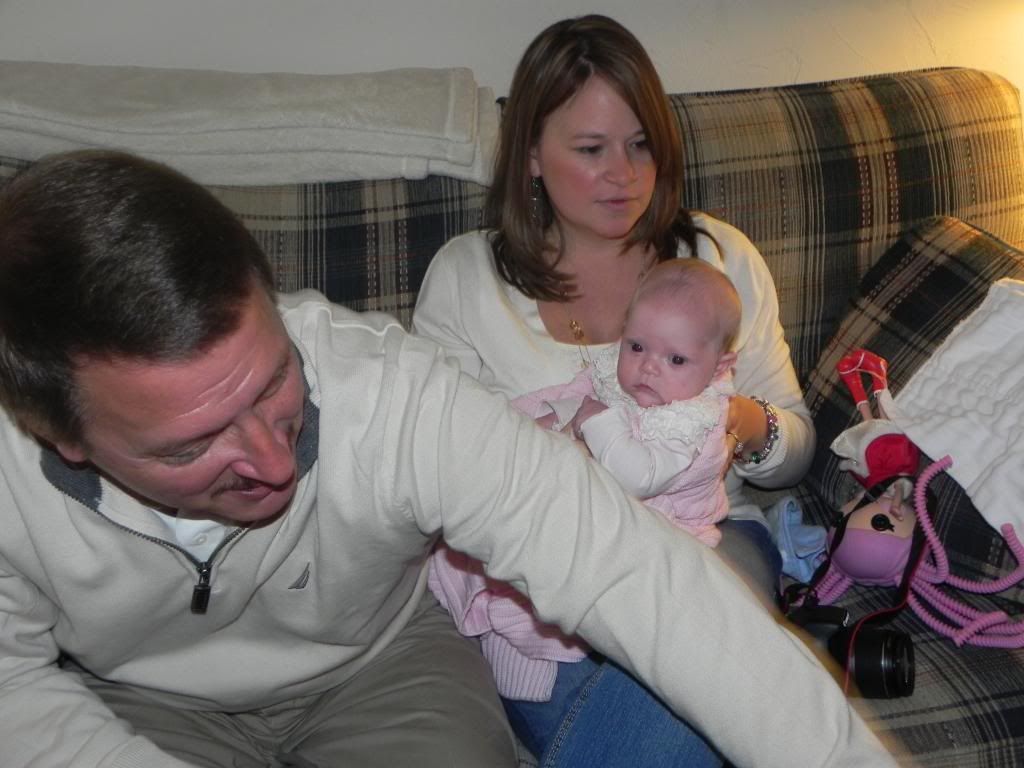 Baby Ella's First Thanksgiving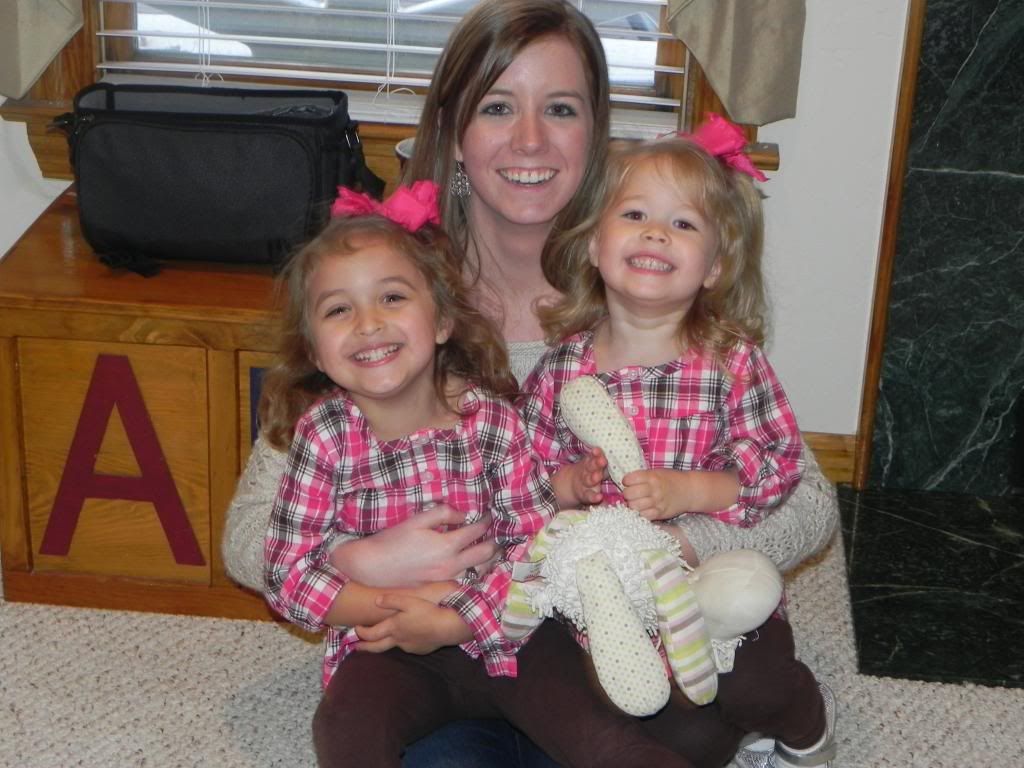 the girls are always happy with "Cookie"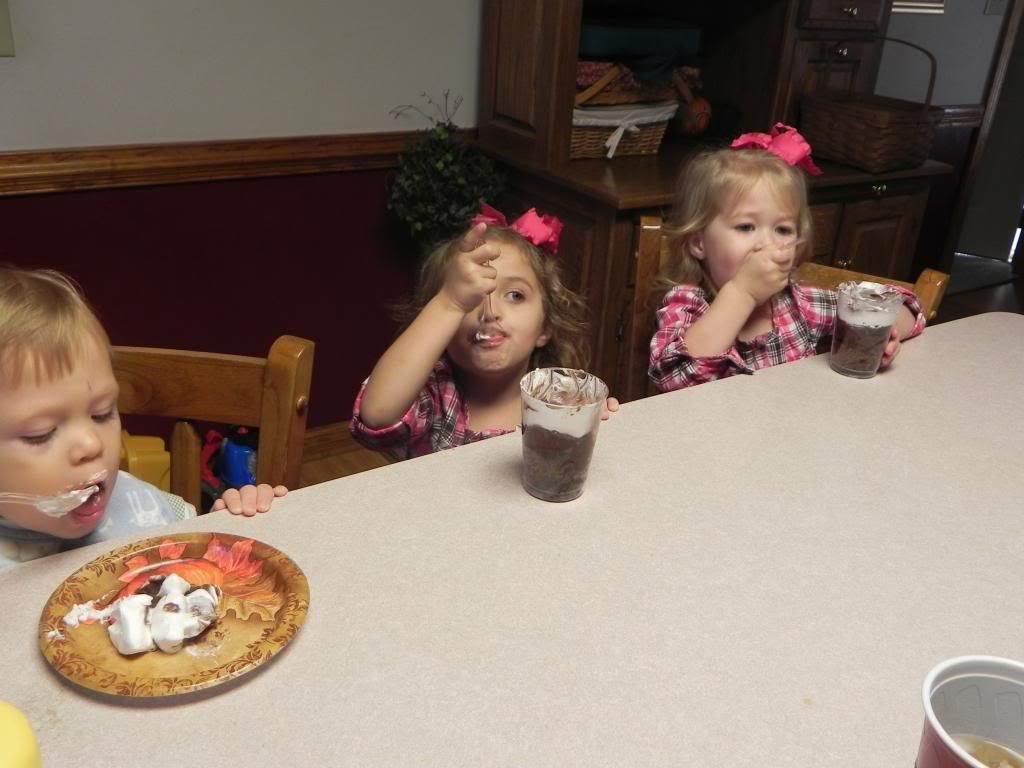 dessert time!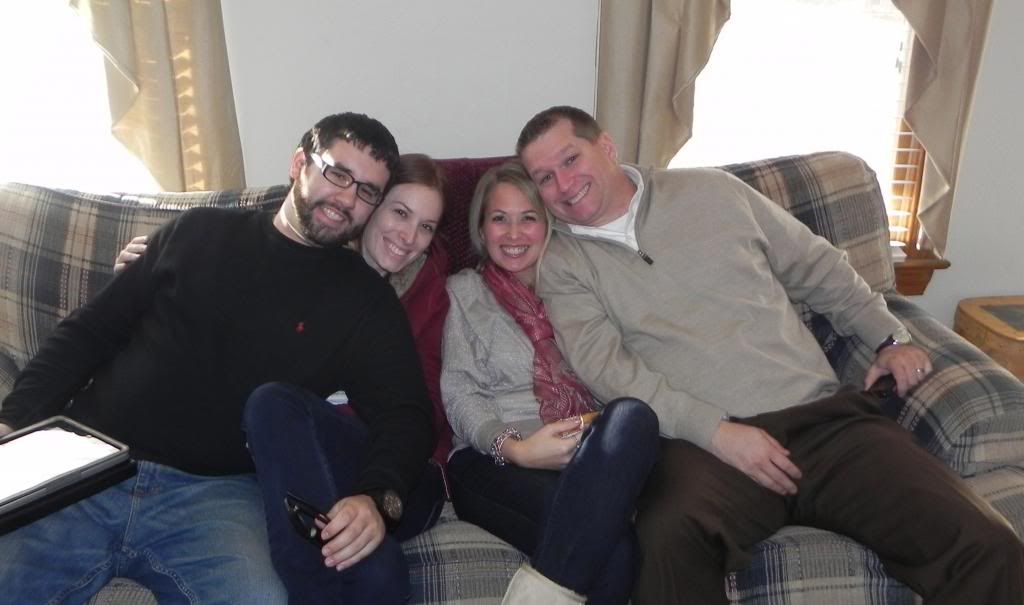 I have been having difficulty with Blogger - have been told my photo space is full and I have to pay monthly fee! What?? For now I am exporting to Photobucket and importing to Blogger (taking forever though). For now I am caught up - brief posts but a lot has been going on, as usual. It is about time to go shopping until the wee hours of the morning! Hope you had a wonderful Thanksgiving!
Posted by

The Hamricks
at 6:24 PM
No comments:

The girls had their preschool parties on Tuesday - I could not go because I am saving days for Christmas parties with them. But, mom went with them and took some pictures for me.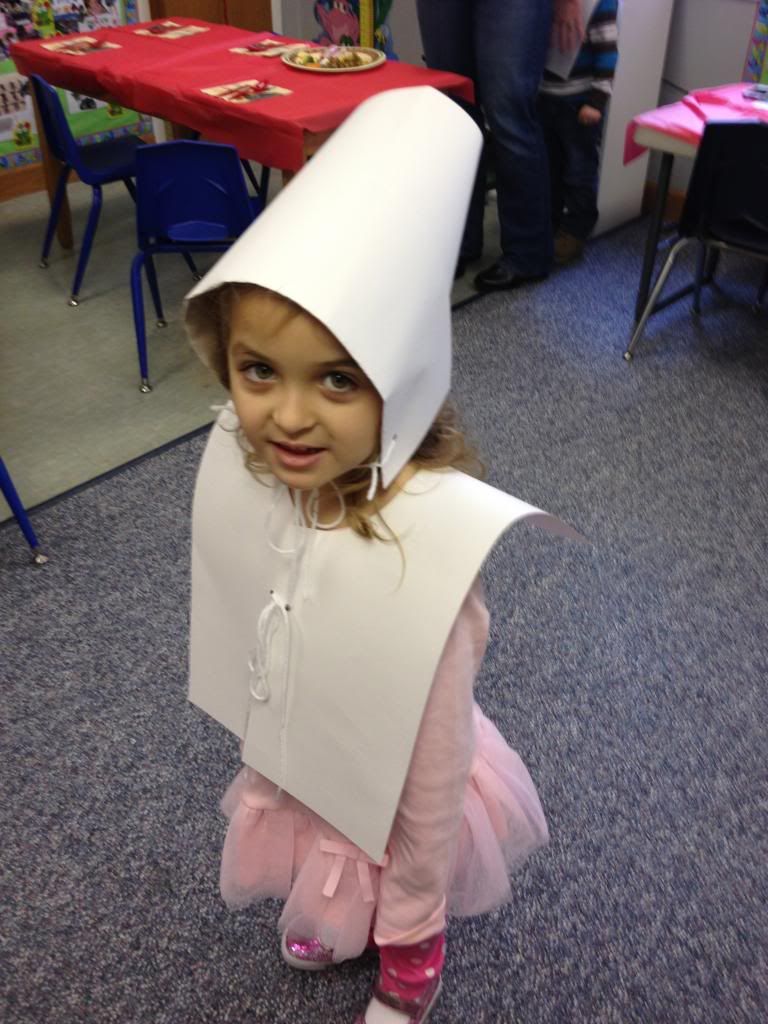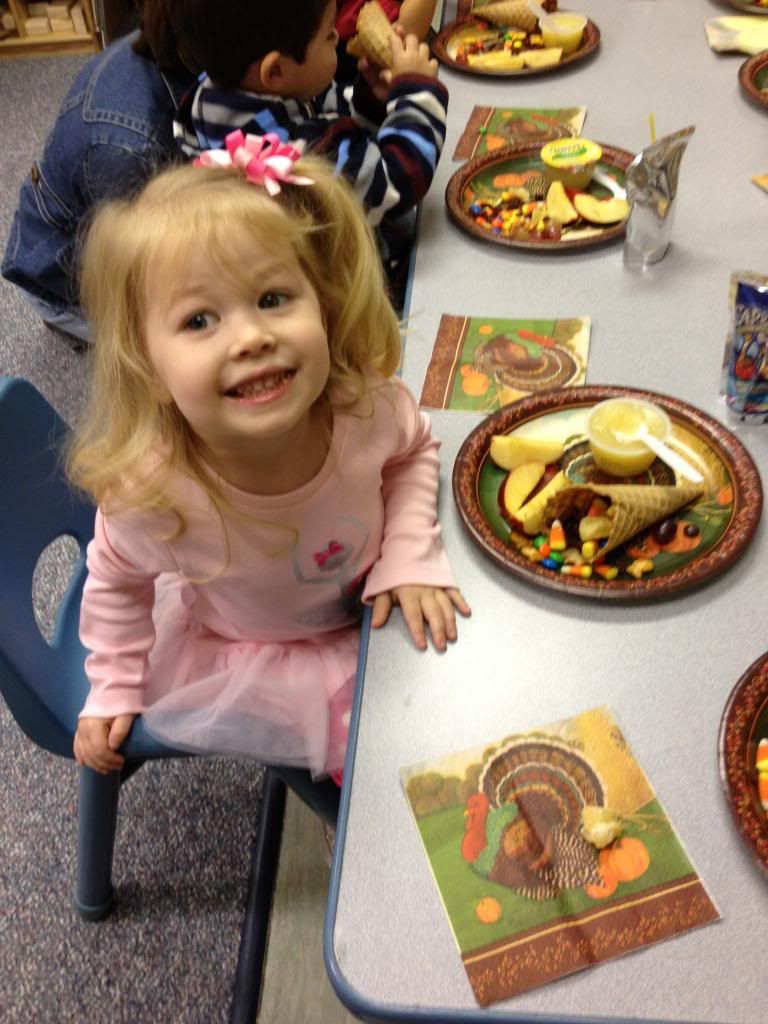 look how cute - they took a sugar ice cream cone and made it like a cornucopia!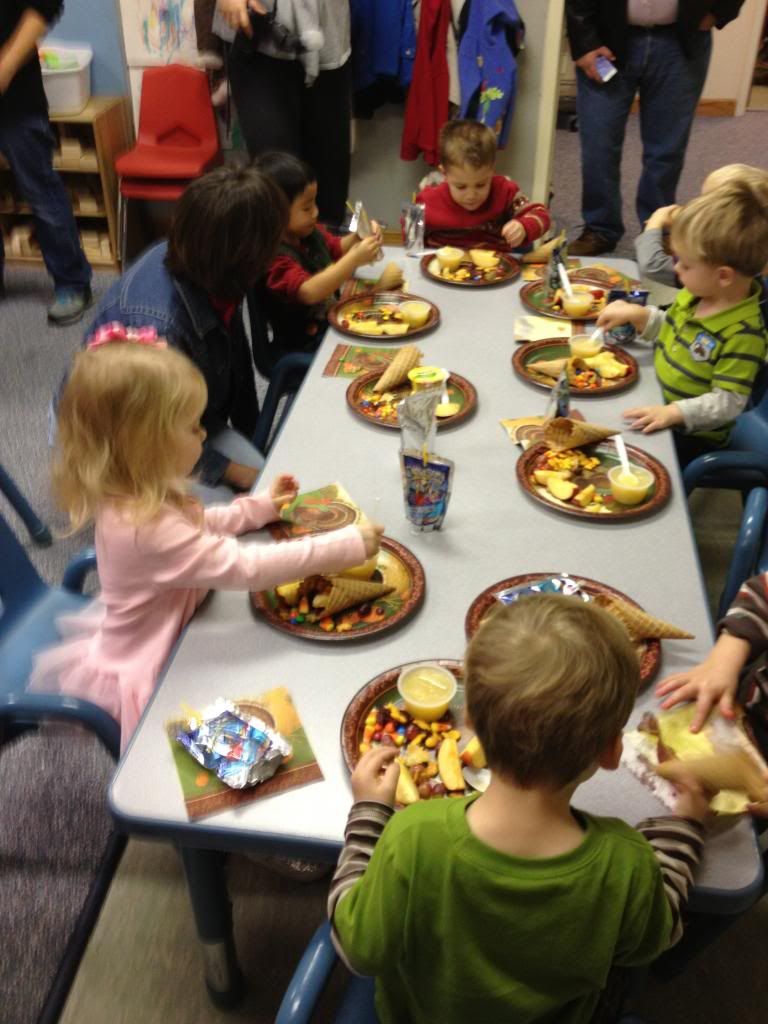 Later that evening picking up the girls - Emma got the camera and took pictures of me and mom with Lucy. Lucy is getting so big!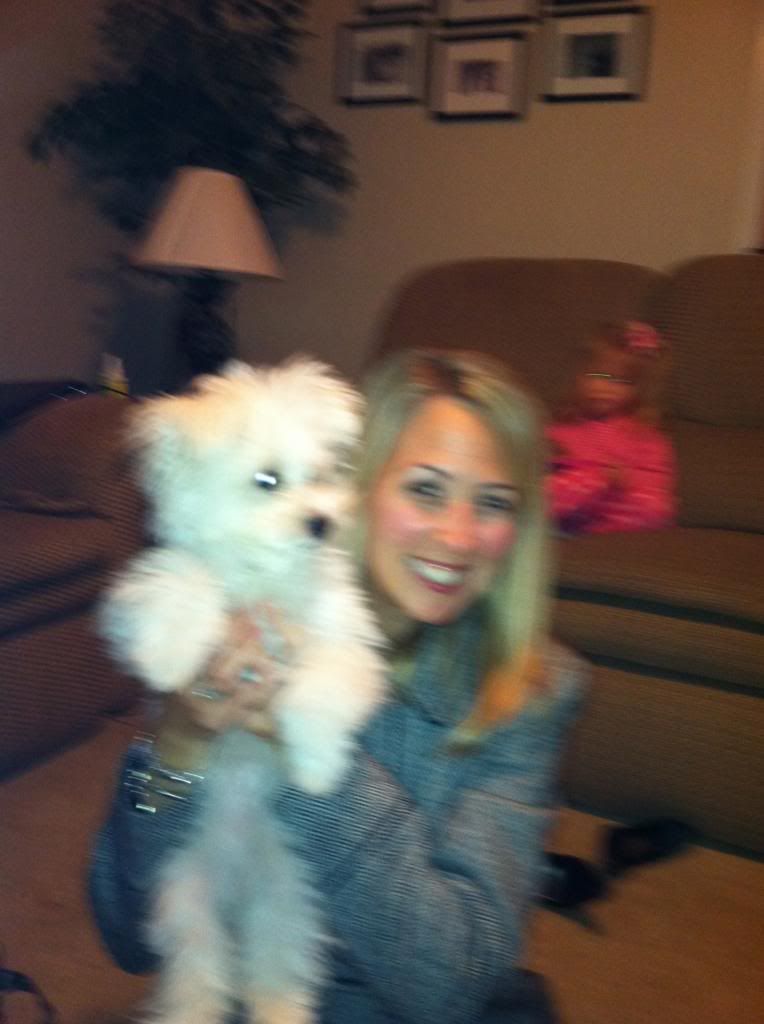 Posted by

The Hamricks
at 6:00 PM
No comments:

Emma and Hannah have made so many cute things this fall. I normally put their artwork directly into their yearly storage containers but I could not resist sharing some of these!
Hannah's
thankful hands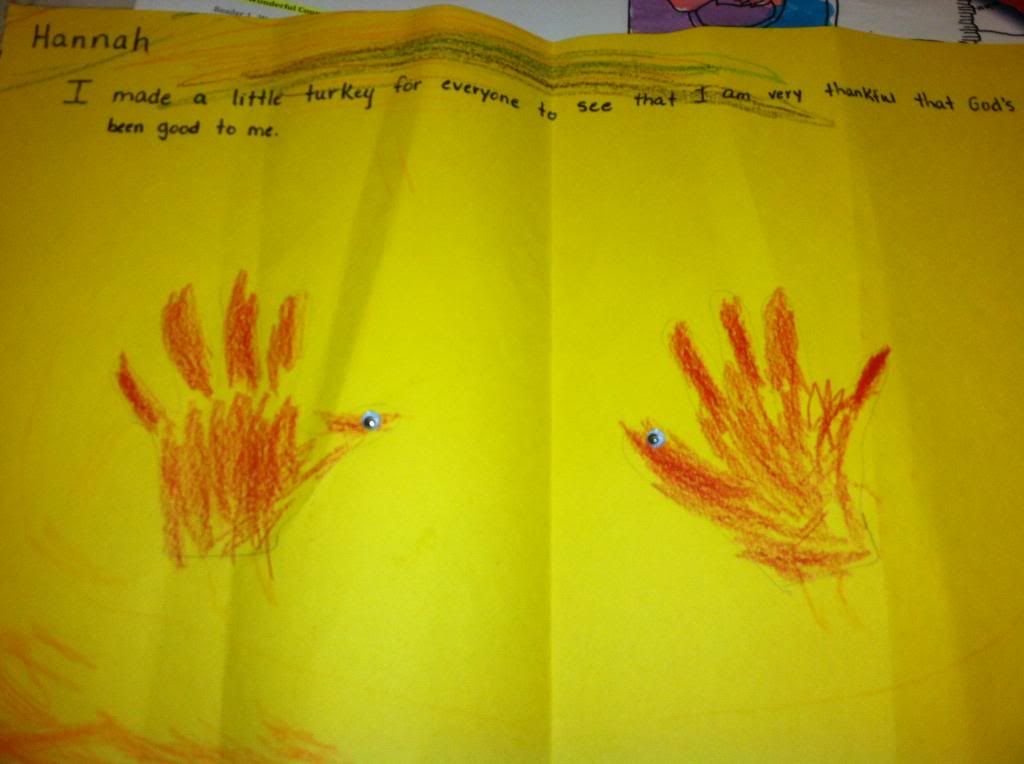 turkey magnet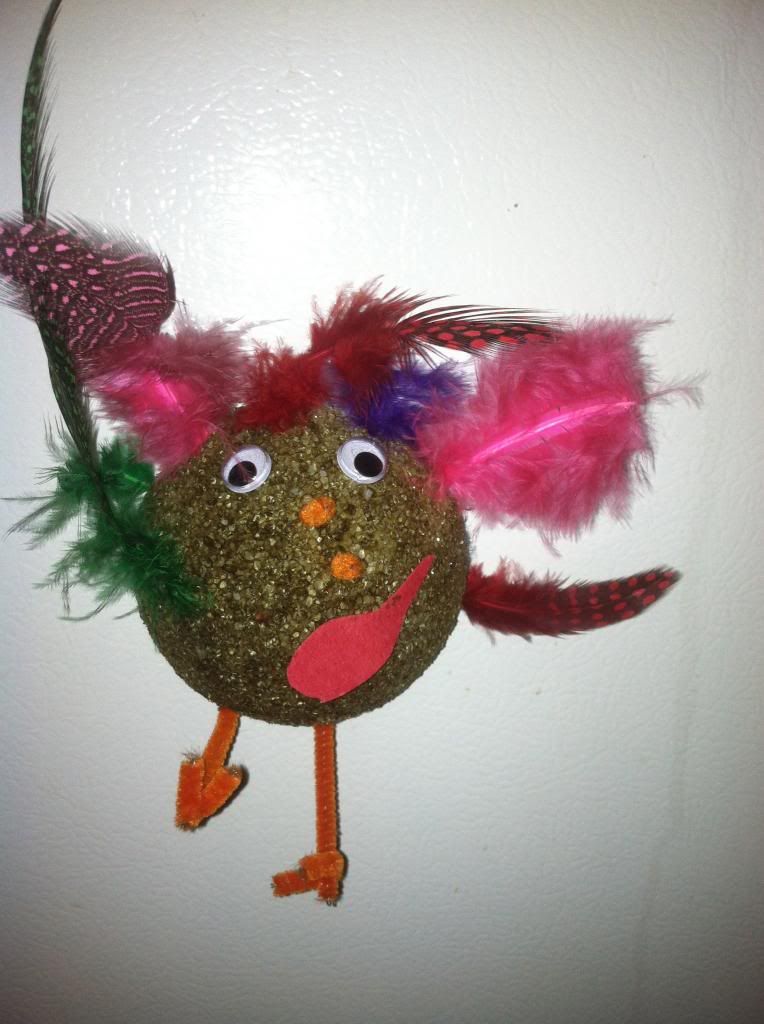 pinecone turkey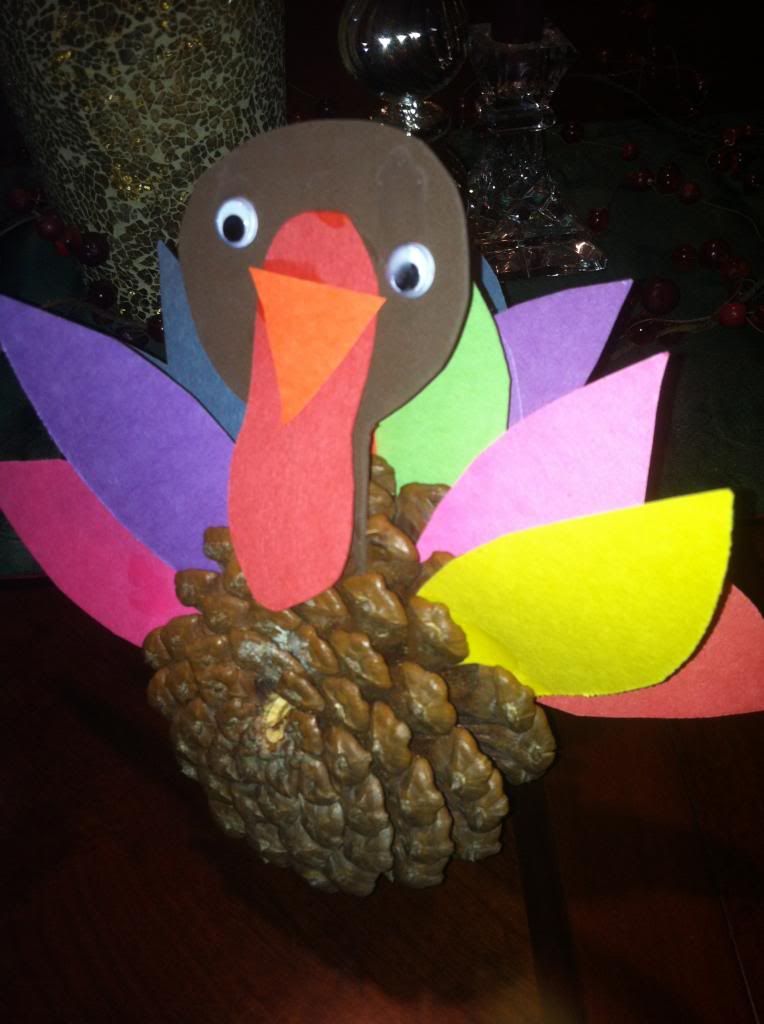 Emma's
the bottom of the turkey is a little pot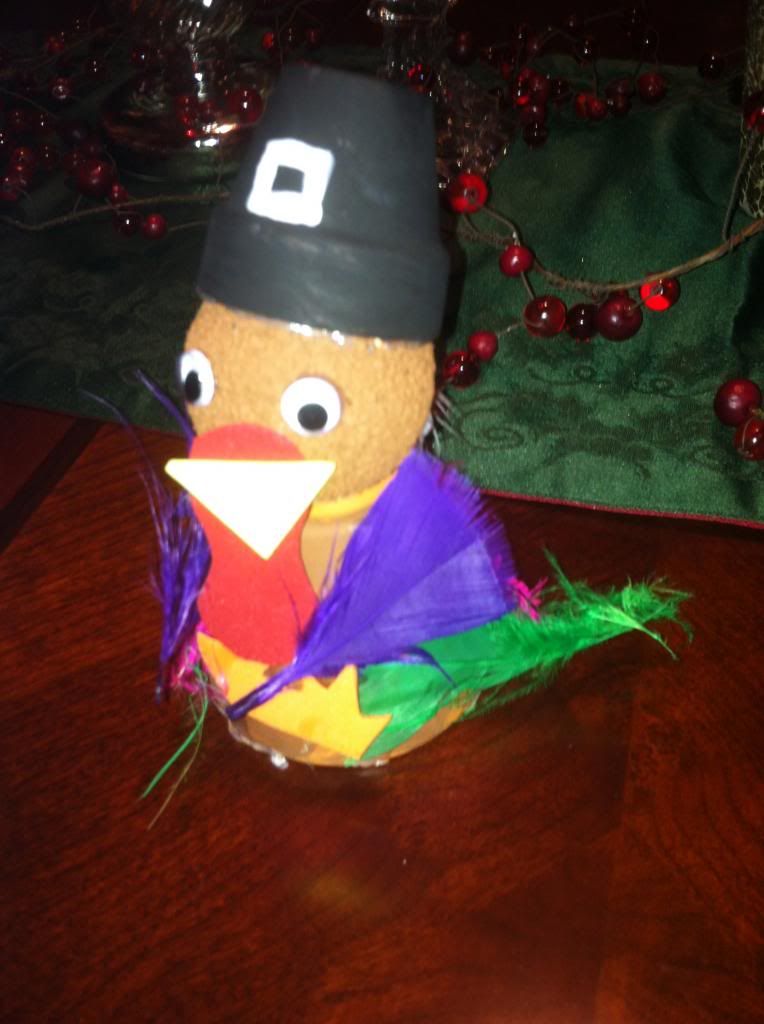 fall suncatcher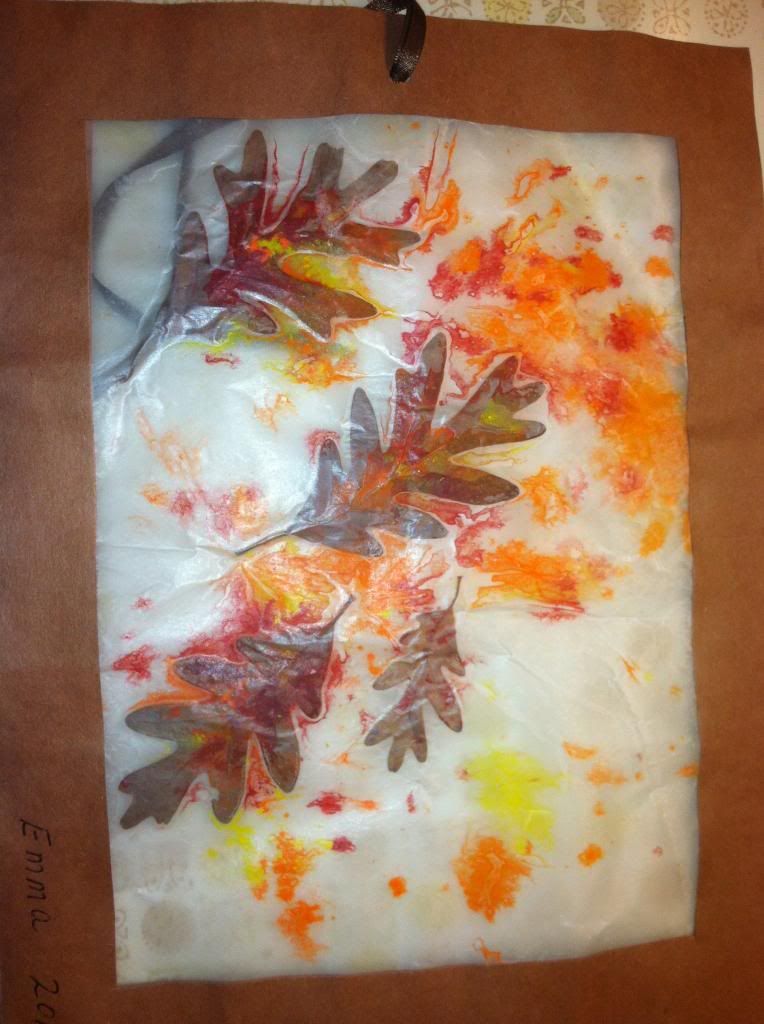 hand and finger prints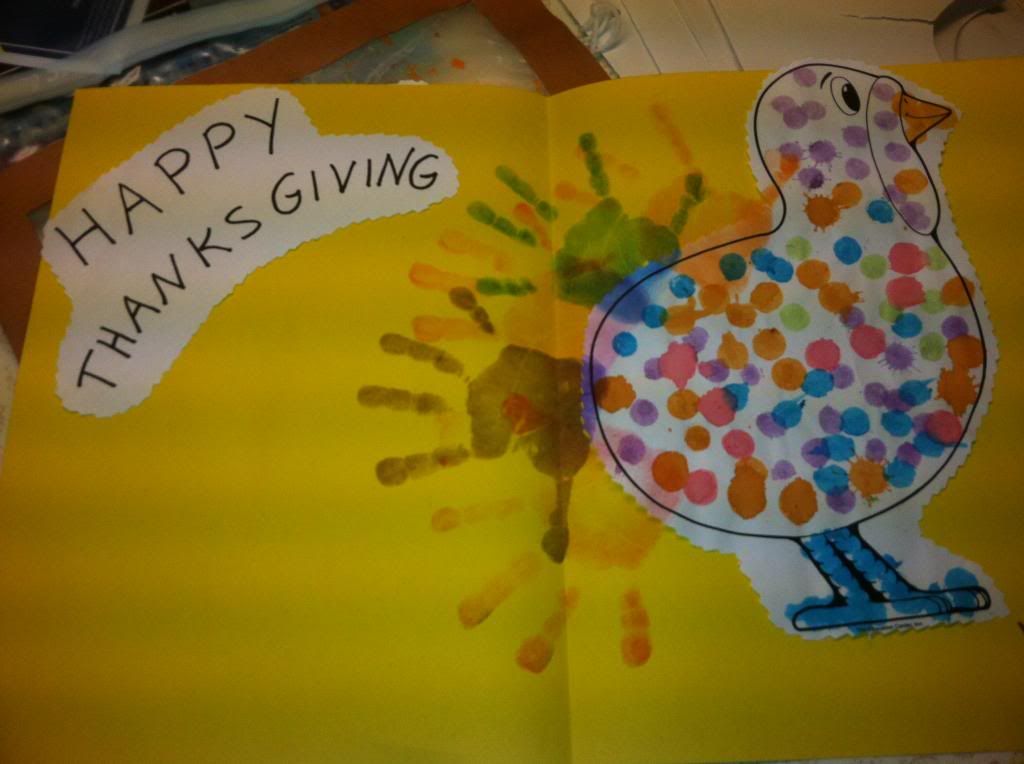 Posted by

The Hamricks
at 5:48 PM
No comments: