The weather was not at all like I am used to for Memorial Day weekend. Usually we are at the pool or beach. It was a bit to chilly Saturday and Sunday. Saturday night was Hunter's graduation party. (I am still waiting on pics from my aunt). We had a blast. Buster made his BBQ. We had drinks, music, lots of family/friends and corn hole- it was a nice night.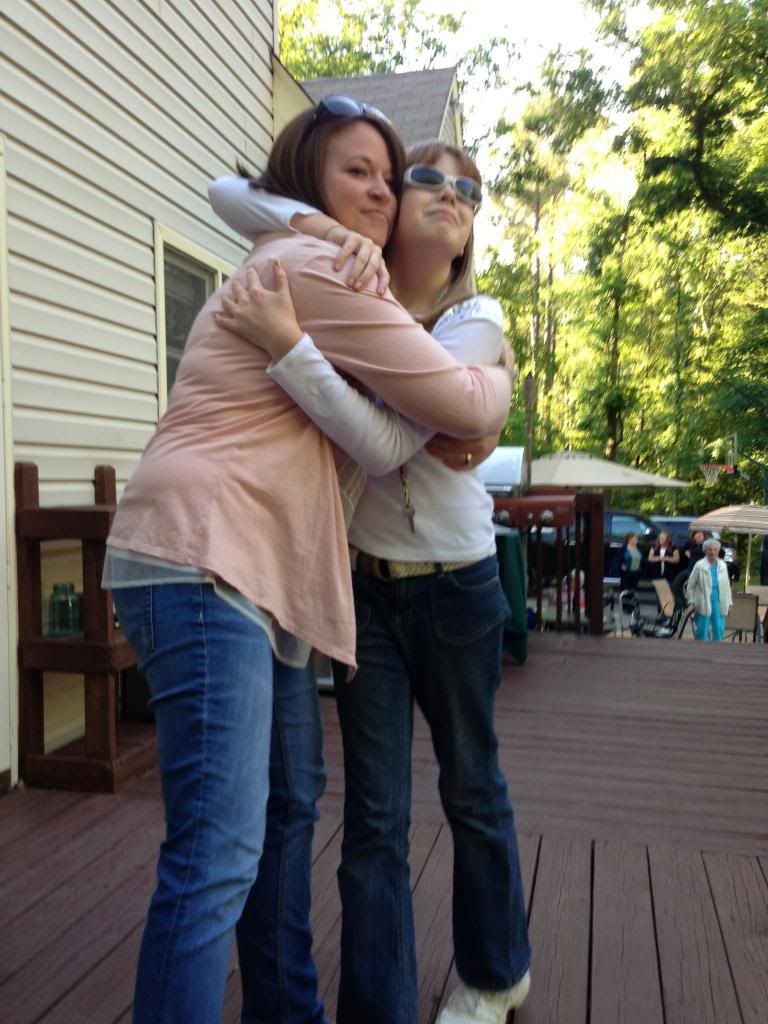 Whitney and Lindsay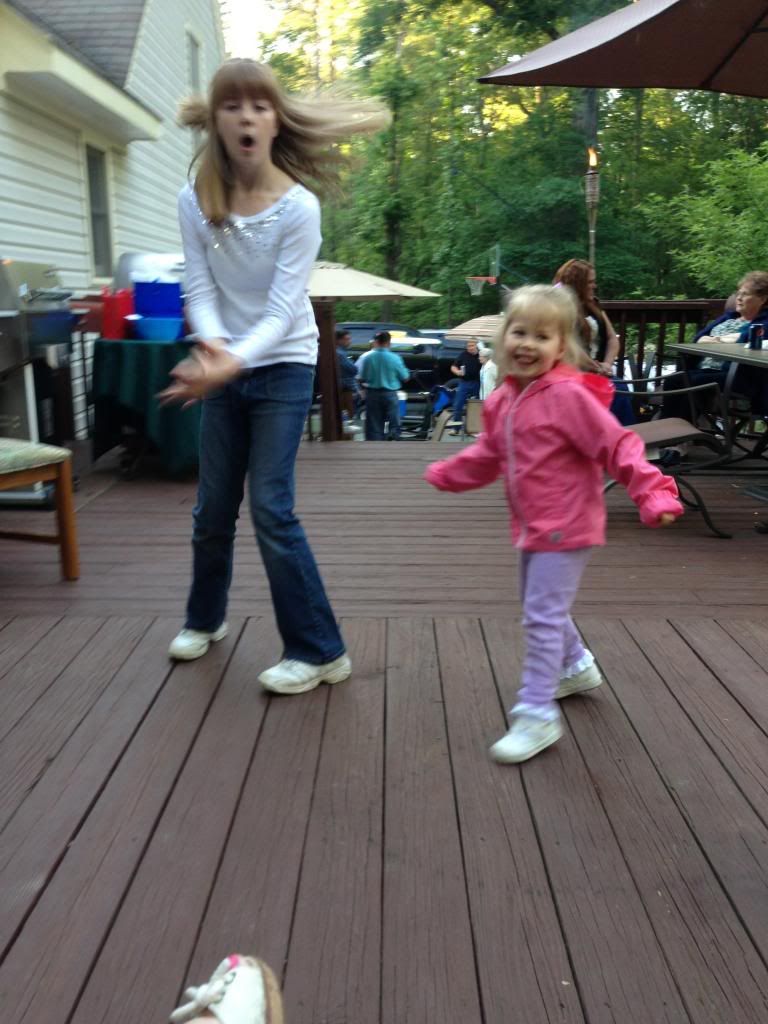 Whitney and Hannah dancing on the deck
Saturday we pretty much chilled at home. Bo bought me my Mother's Day patio furniture. We then decided to have a last minute cookout. It is funny how things that are unplanned usually end up being the best nights. Maryanne and Adam came with the kids, Jenny Lynne brought the boys, Mom and Dad stopped by and Lindsay brought Andy and Ella.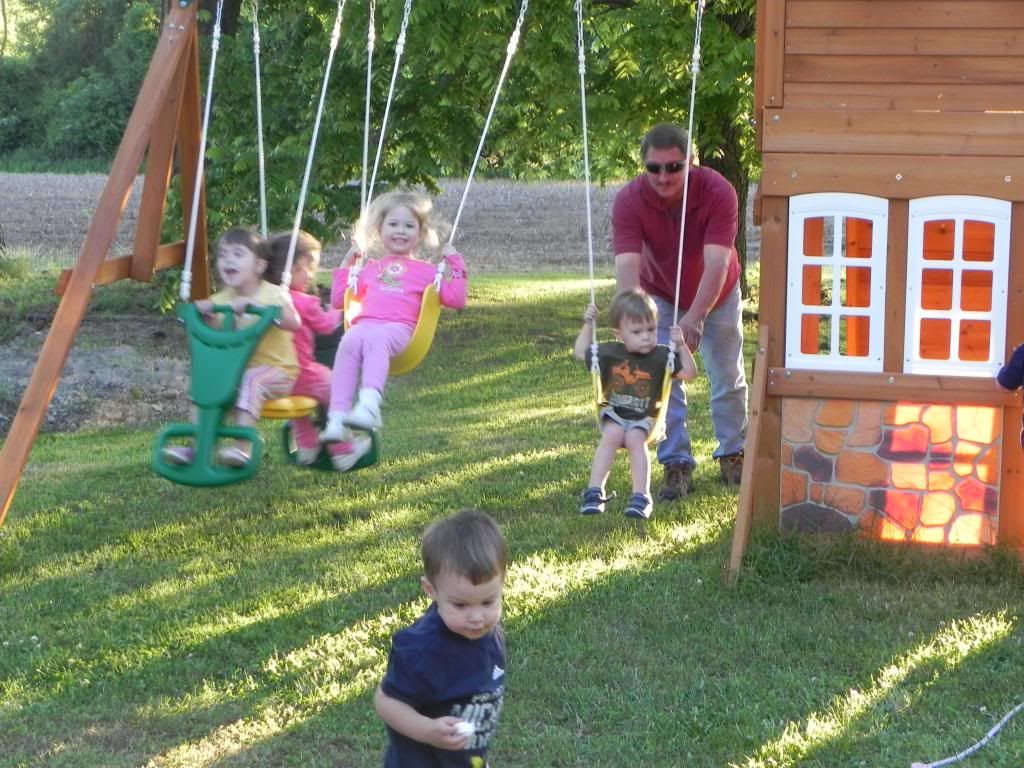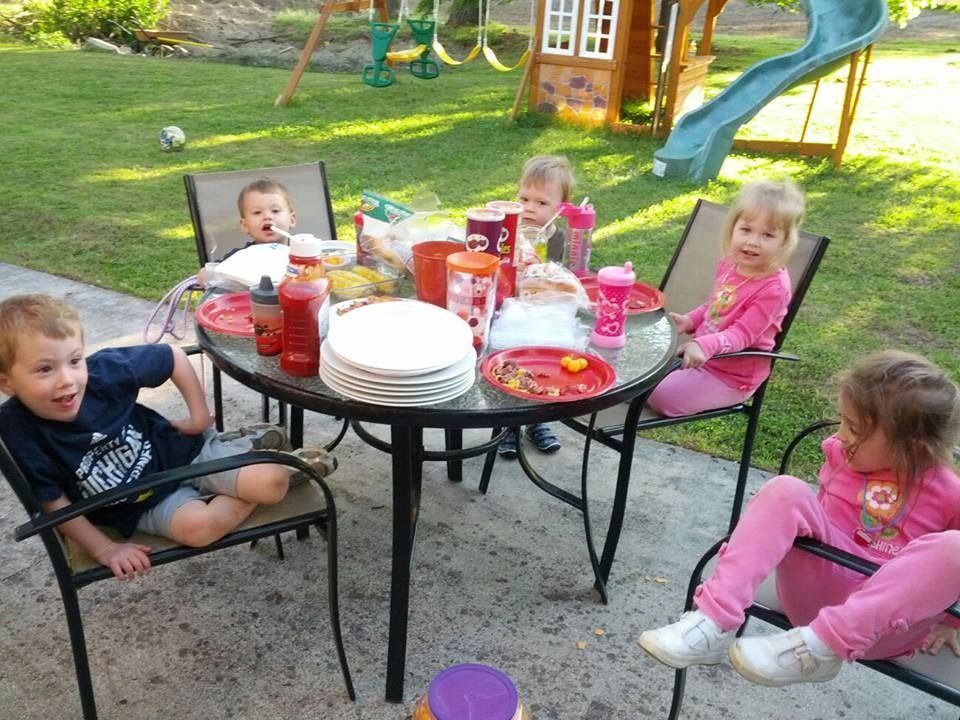 this is the old table - should had taken a pic of the new furniture - oops.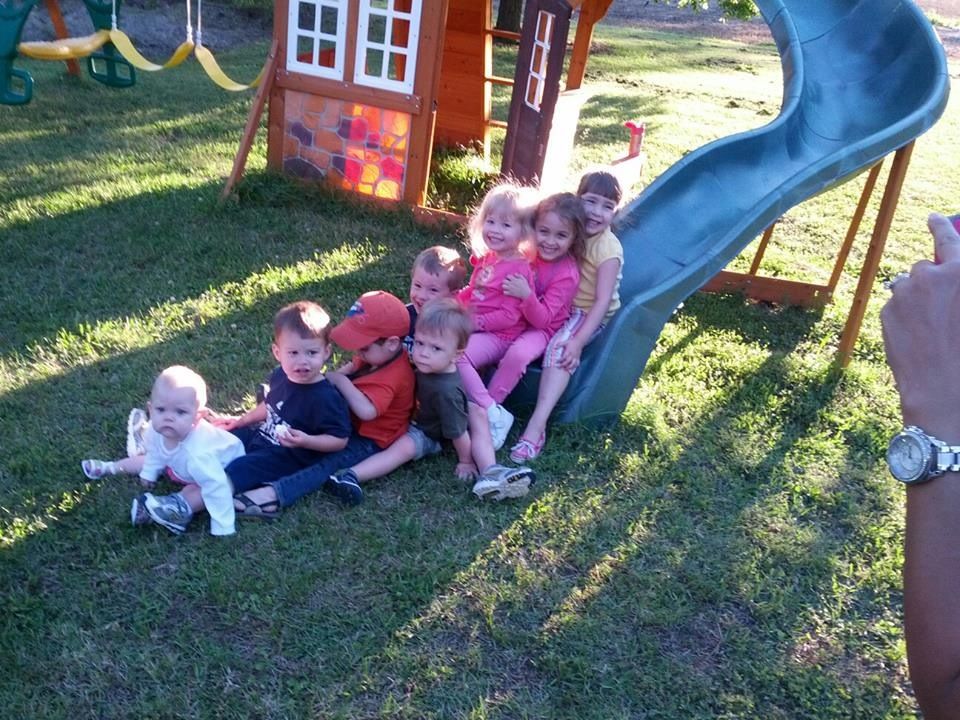 love this!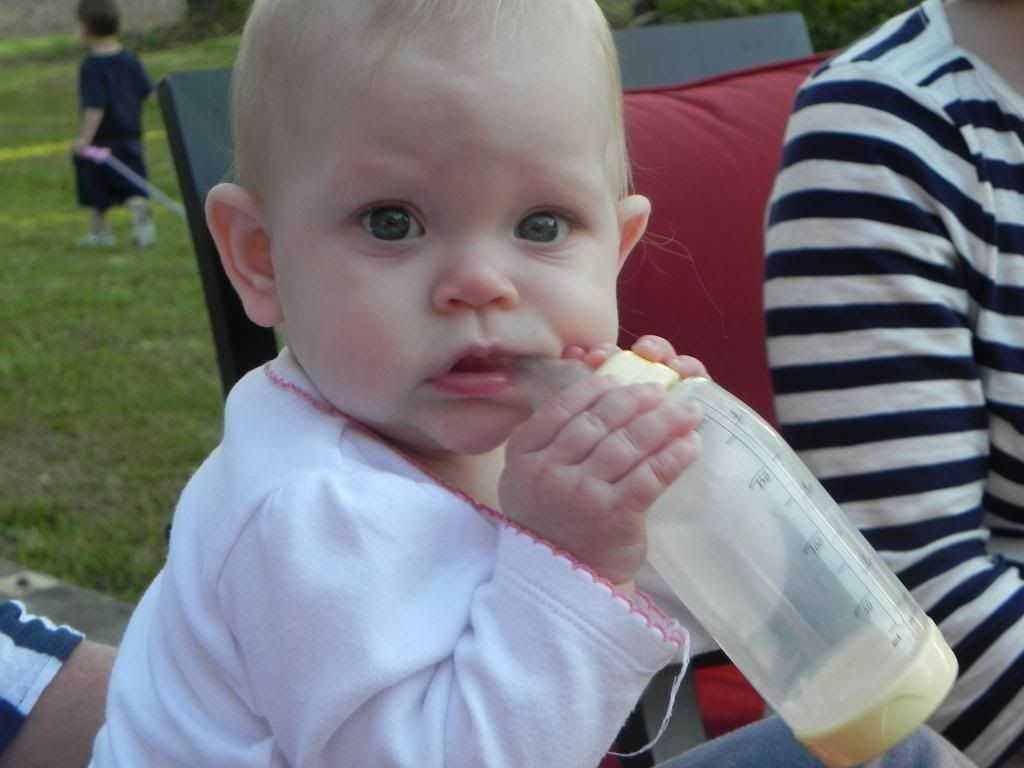 baby Ella getting so big!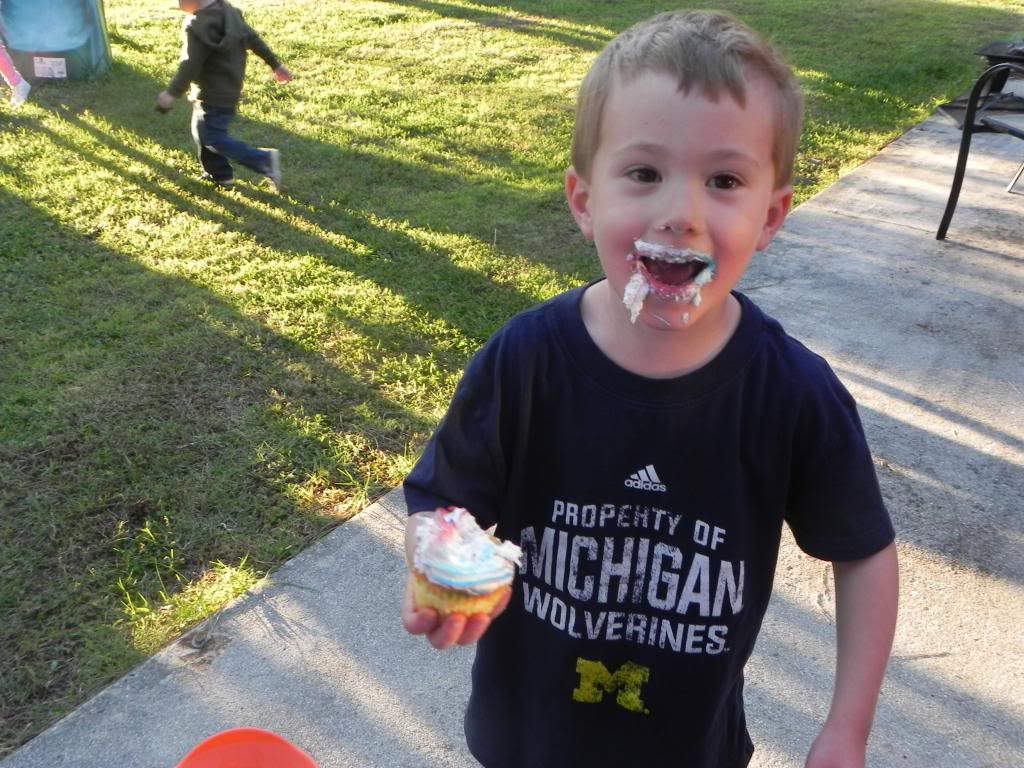 Brayden enjoying his cupcake!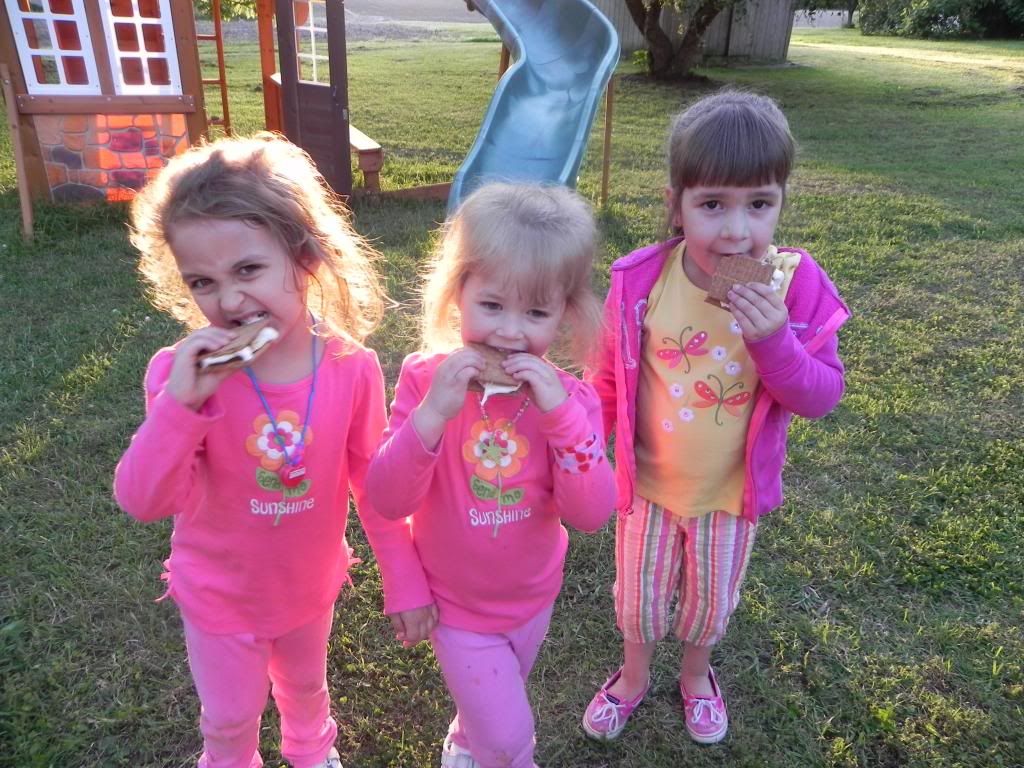 yummy smores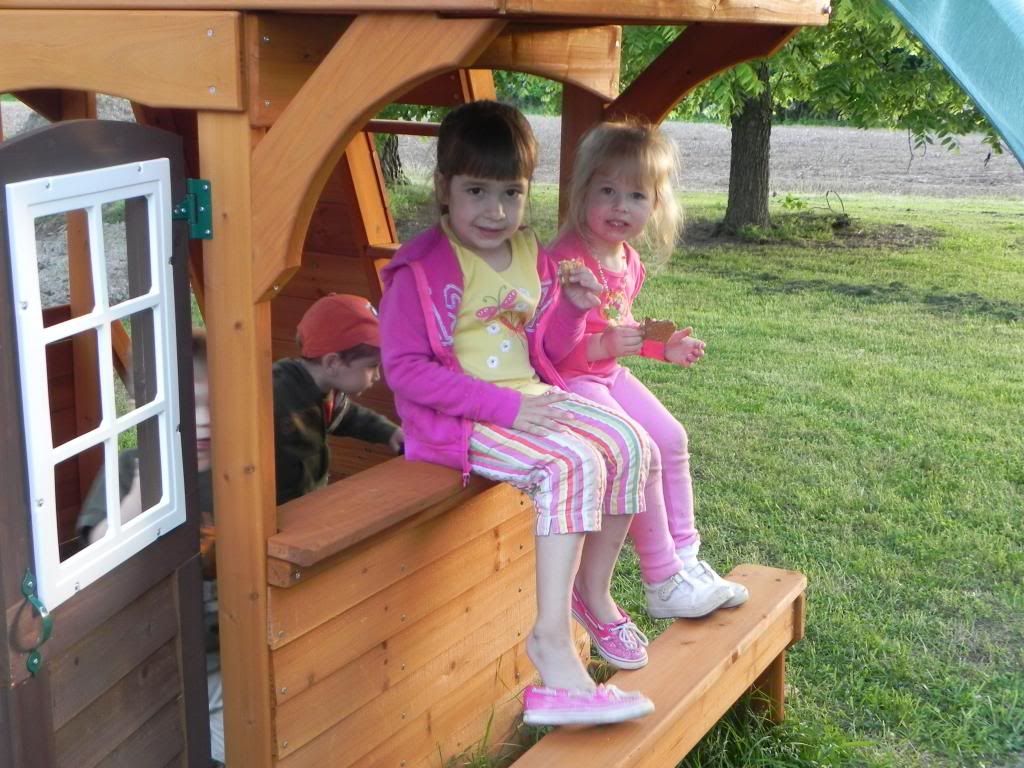 Lauren and Hannah
Monday the weather was PERFECT. We went to Maryanne's for the entire day. The kids swam in their little pool and then we cooked out with them.
snack time - Hannah, Emma, Cole, Lauren, Ryan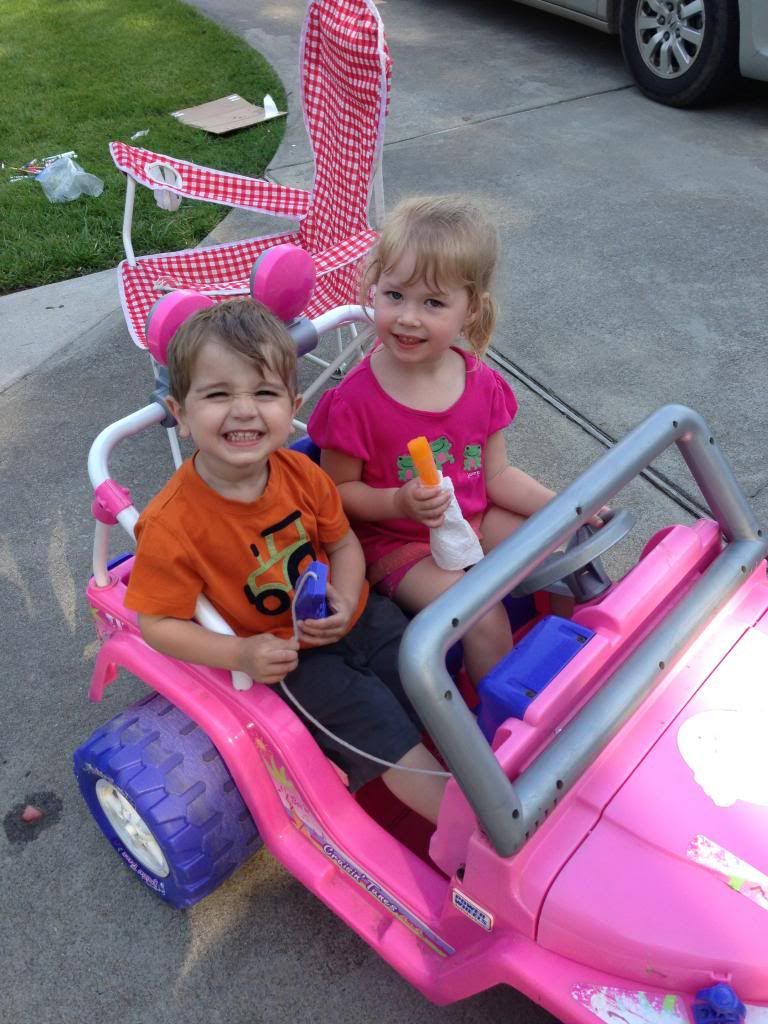 Hannah and AJ
It was a nice weekend. I think we ate way too much but we had lots of fun.